Here are some highlights from our latest release:
Filings Transparency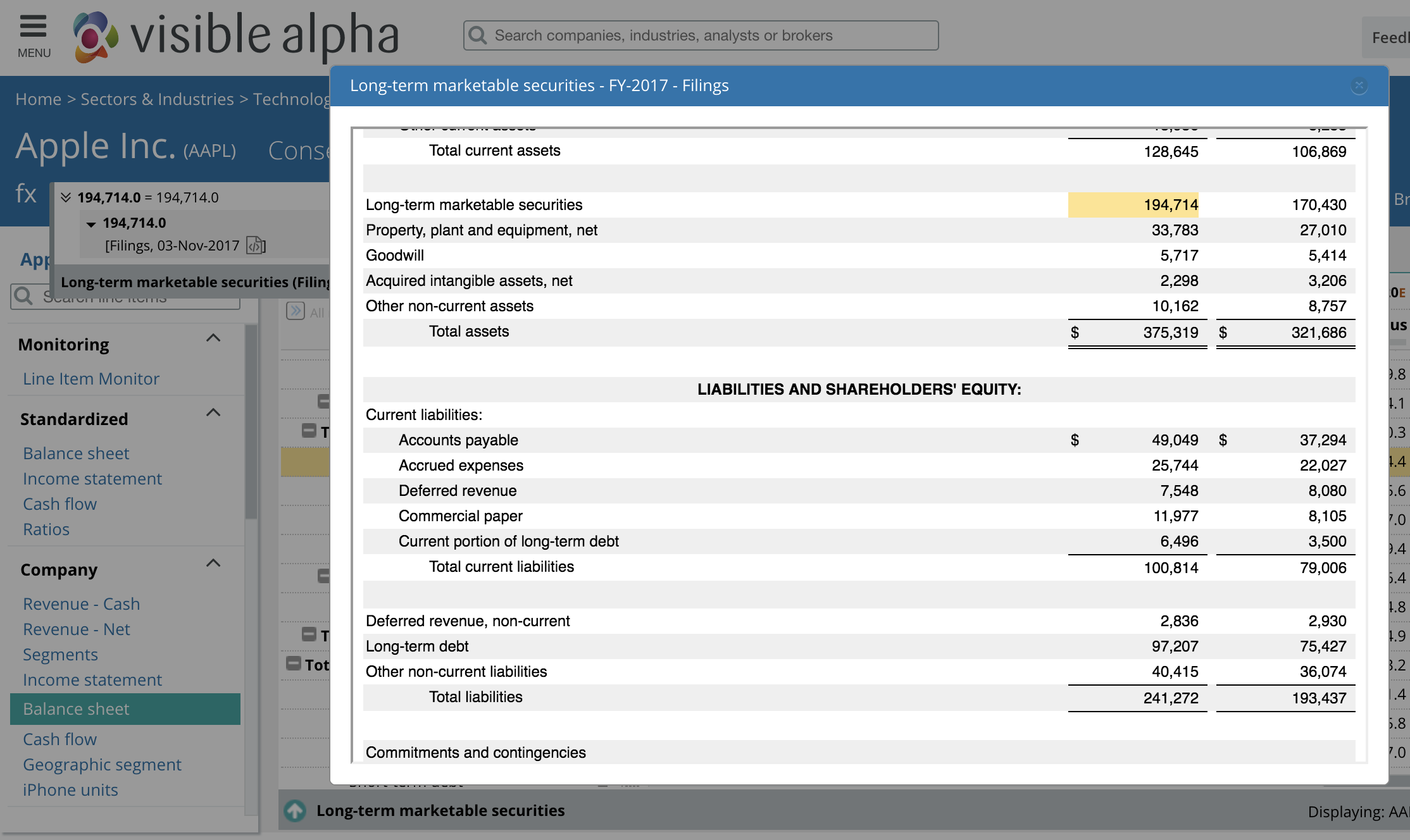 Get to the Evidence
Visible Alpha Insights now supports clickthroughs directly into where filings data was extracted. Click on any actuals data and Insights will provide the data in its original filing, so you can understand the context and see supporting data for the result.
---
Distribution Charts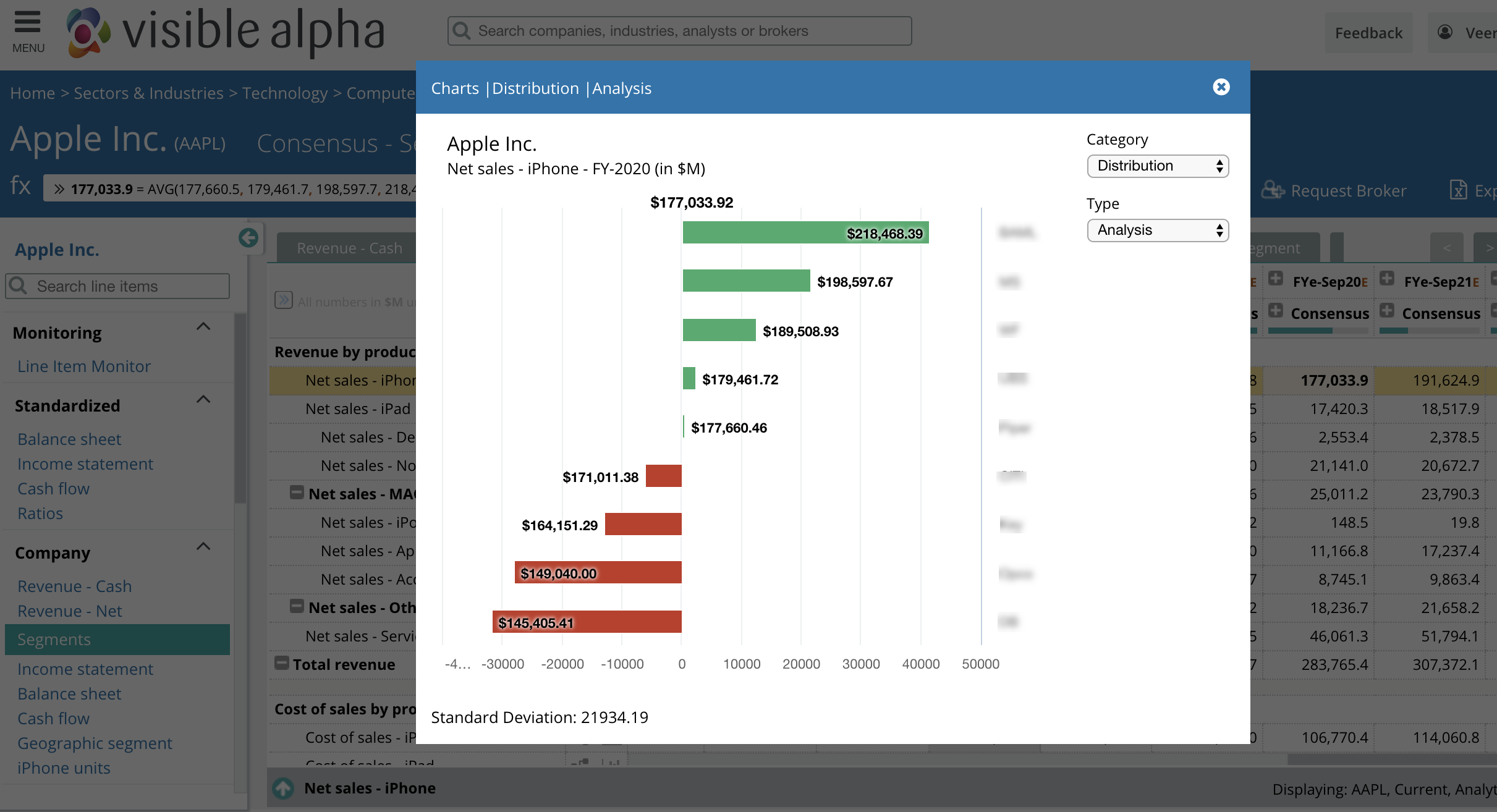 See the Bulls and the Bears in a 
New Way
When looking at consensus forecast data, right-click on any estimate to see a new option - Distribution Chart. Here, you will find a clear display of how analyst opinions differ for that specific forecast.
---
Analyst-Level Revisions History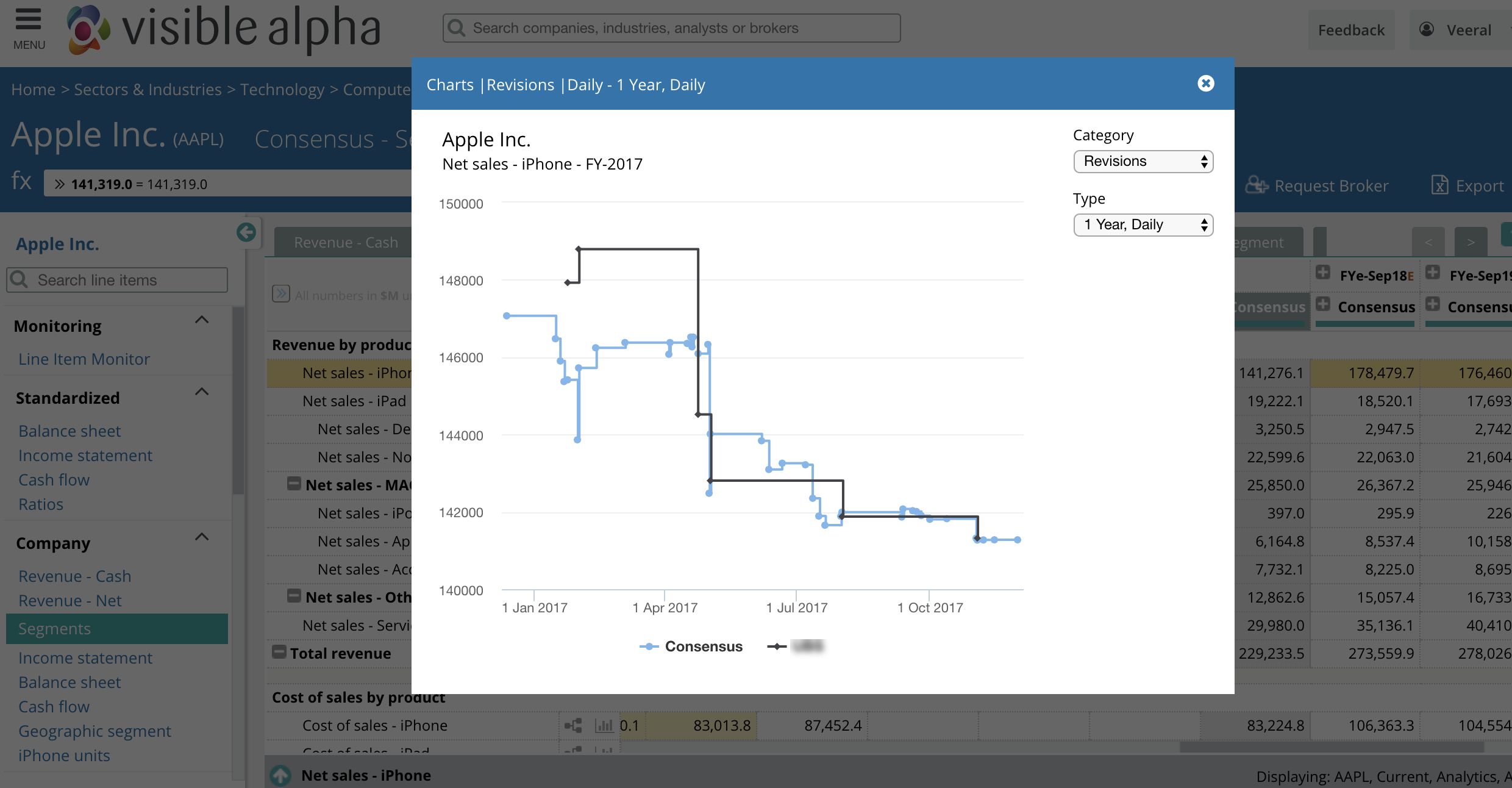 Follow the Thinking
Insights revision charting, which has always been available on consensus data, now comes to analyst forecasts! See an analyst's view evolve over time for any forecast via a right-click directly on the line item.
---
Analyst Access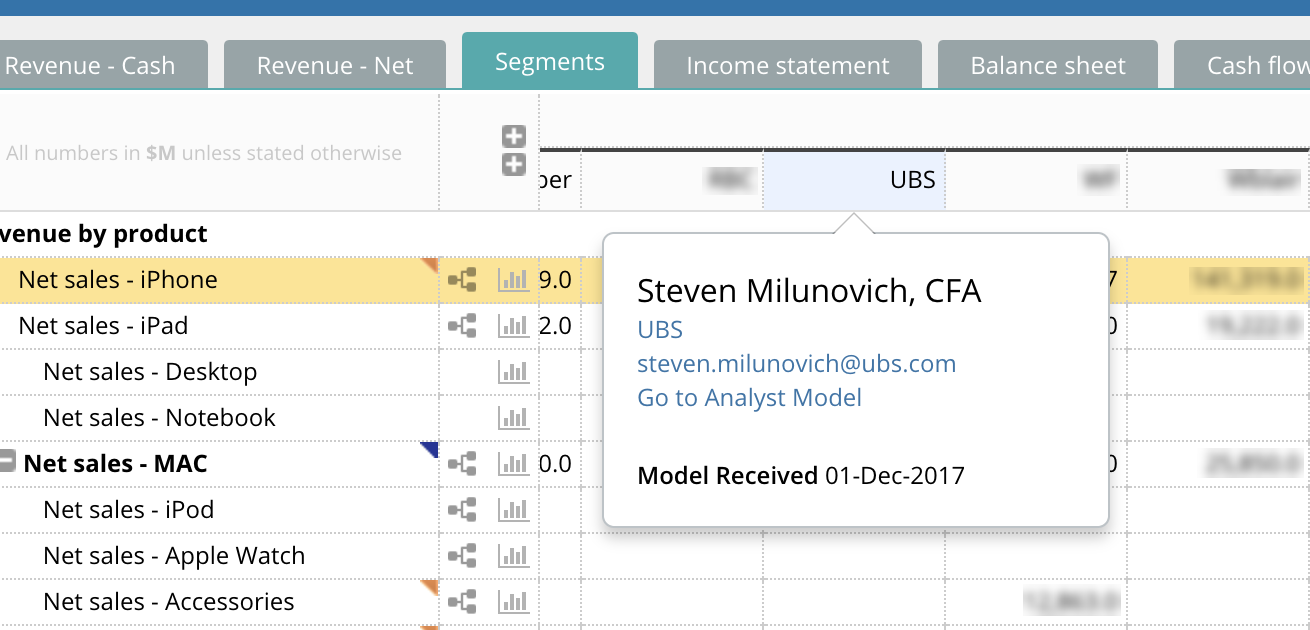 Get in Touch Faster
Have a question for the analyst? Email information and more is now available directly from provider column headings.
---
Other Improvements
Notification toast messages can be turned on and off in Settings.
The Notifications Center now shows the past 24 hours of notifications.